Process of Inspiration
My painting the "Poets Daughter" began with a simple discovery on our morning walk. I paint in the studio so the daily walk provides a wonderful source of balance and frequently inspiration.
This small egg sat on the edge of my painting table for a few weeks, slowly the concept began to form. Concept sketches, figure sketches and drafting the painting followed (the mechanics of the process).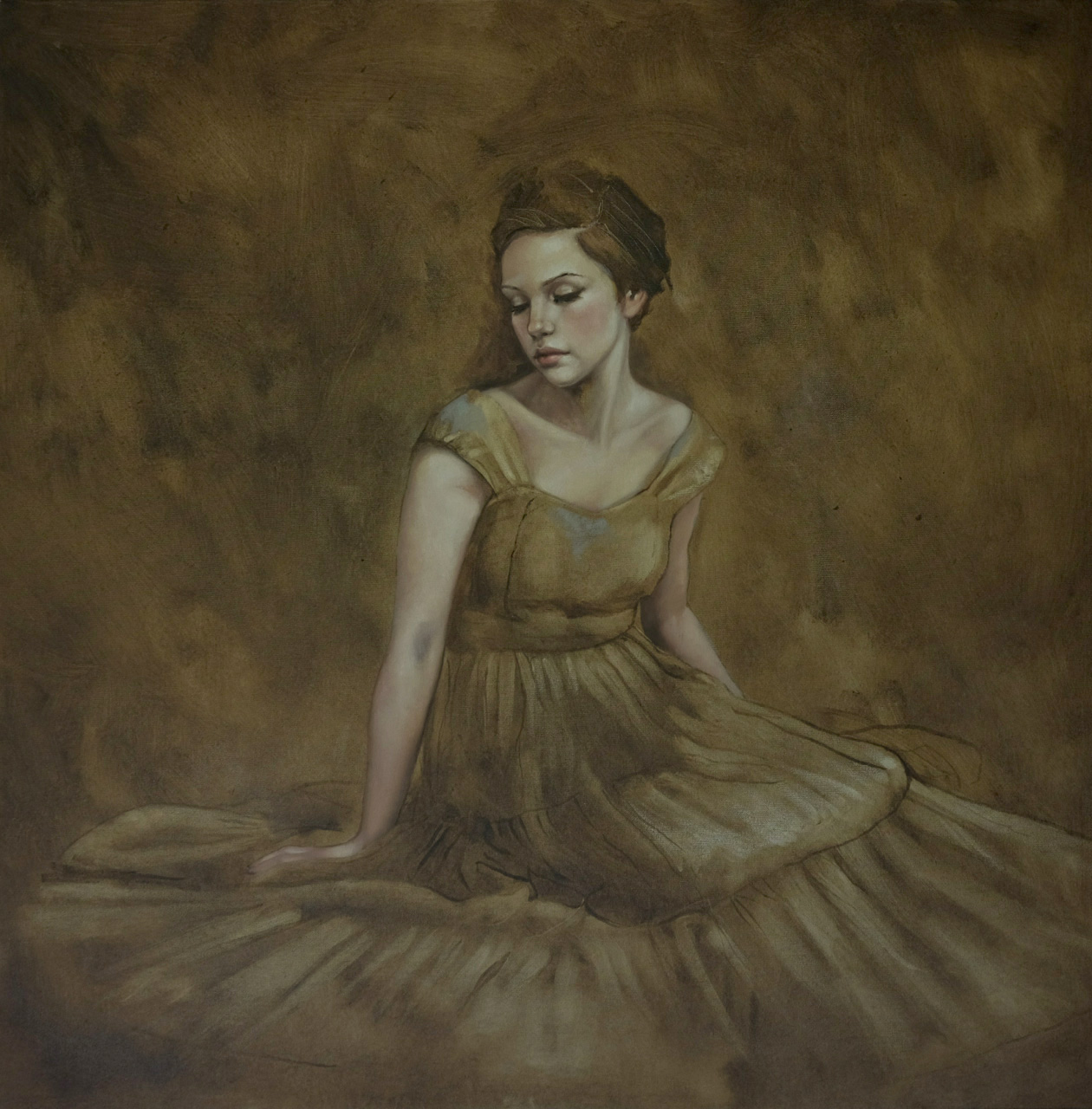 Once happy I enlarge and transfer the sketch to the canvas. A monochrome wash is applied and (hopefully) final structural changes are made.
30 x 30 inches, oil on canvas.